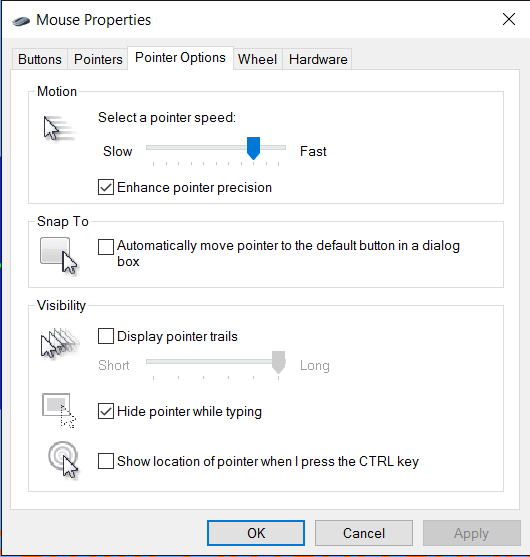 Do you think the mouse speed on your PC is too fast or too slow for you? Although it is not a problem for many common users, there are still some people think that it needs to do some changes to confirm their pointing speed. So the instructions about adjusting the mouse speed may be helpful for some of you.
Steps to change mouse speed in Windows 10
Since many people now using the latest Windows 10, I will introduce the specific steps for changing mouse speed in this OS, older operating systems will also get a similar way to perform the setting.
Click on Windows Start menu, select Control Panel/Settings
Click to open the Devices screen, and select Mouse on the left pane
Select Additional Mouse Options on the right side, and you will see that are many settings you can change about the mouse in the current PC.
Go to the Pointer Options tab, and you can select a pointer speed via moving the slider