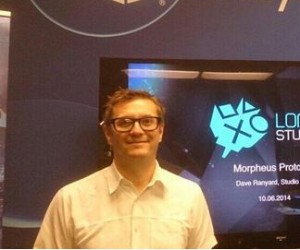 The latest news indicated that Dave Ranyard who has been worked 17 years for Sony would resign from the company. He was one of the leaders of its development team and one of the most important members of PlayStation VR. He plans to start his own VR career after leaving the company.
Ranyard claimed it was a harddecision to make when he was interviewed. But he suggested that his future career might has chance to team up with PlayStation VR.
He explained that 2016 would be an active year for VR technology and he would take opportunity to establish independent office in this field. There are still fewer demands for VR technology on the market, but he was eager to explore in this new market.
As reported, Ranyard has worked 17 years for Sony. He took part in the launching of StingStar and Wonderbook before he joined VR team.
PlayStation VR is supposed to debut in the first half of 2016 even though it has not confirmed the release date and Sony has released its selling price either. The latest reports indicated that PS VR will be sold between $400 and $600.
Ranyard was the officer of Sony London office. His team was specially working for the launch of PS VR game such as The Deep and The London Heist. This London office still working on another unreleased VR game now.