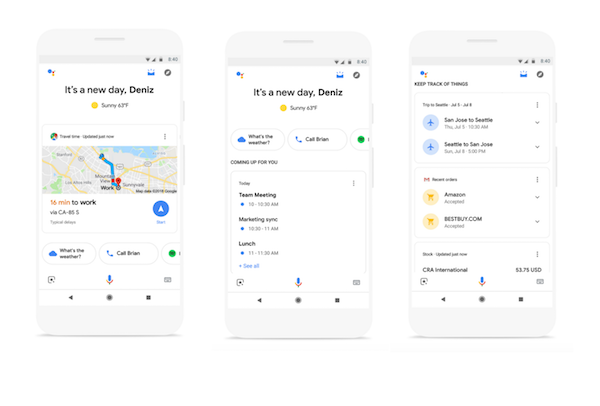 Google is adding a new feature on its Assistant, which provides a visual overview of your daily schedule and also some specific suggestions.
With this new feature in Google Assistant, you will see a "visual snapshot"(scrollable interface) of your correct personal information and daily schedule, including the flight times, restaurant reservations, upcoming bills, and dating, and the app will send notifications on your phone to remind you about the upcoming plans and events.
There is another suggestion section with this new feature, and provides specific suggestions according to your schedule, such as you will get let for your flight, and the restaurant you might be interested in on your destinations. It will keep track of everything going on in your life.
"As you scroll down, you'll see your agenda, reminders, restaurant or movie reservations, your favorite stocks, upcoming bills, packages in transit, and suggestions for new Actions you should try," Deniz Binay, Product Manager of Google Assistant, mentioned in his post on Google.
This new "snapshot" feature allegedly comes to Google Assistant in a a week's time, Android and iOS devices with all of language will be supported.