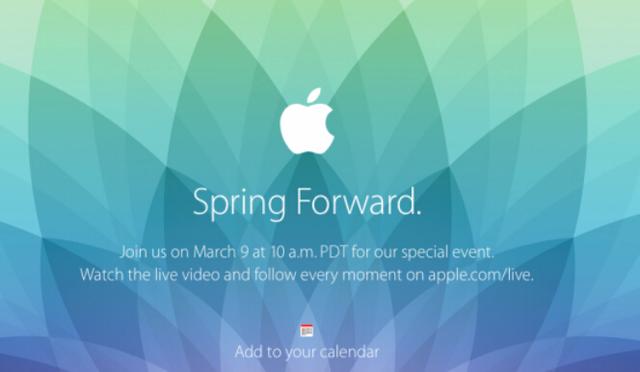 Apple company sent invitations Thursday asking medias to attend its special presentation scheduled on March 9, which will be held at Yerba Buena Center for the Arts, Los Angles. The medias predicted that during the presentation, Apple will introduce the spectacular iWatch, the first product developed under Cook's leading.
For this, we have settled several information possible to be released that day, and contents are as follows:
1. Apple Watch
No doubt that iWatch will be the core product of the presentation.
2. Apple Store
After the release of iWatch, the original Apple Store which hasn't changed for years may face some changes.
3. Optional wrist design
On the presentation in September last year, Tim Cook used to emphasize the variety of iWatch strap, so we almost can be sure Apple will release multiple designs of it for consumers.
4. Battery life
Also on the presentation in September last year, Apple have been keeping silent for the battery life of iWatch, only expressing it can be charged at night.
5. Upgrade
For Apple Watch Edition users, Apple may release a service similar to "paid upgrade", which is to upgrade or replace the internal units without changing its appearance to ensure its normal use after years.
6. Software system
We will also see the software preview during the presentation.
7. Application presentation
It's said that Apple has previously been working on WatchKit apps with some developers.
8. Product accessories
We belive Apple will release a bluetooth earphone with a rational price for iWatch, but we're not sure whether there will be different charge cradles for different iWatch.
9. iOS 8.1 interactivity
Up to now, Apple hasn't revealed many details about the interactivity between iWatch and iOS 8.3.
10. Release time
Normally it will be 10 days after the presentation.
11. Price
Maybe $349-599.
12. One more thing?
Apple TV may be the most anticipated product, because it's been a very long time since its last update. And Cook have made it clear that Apple Watch can be used as a remove control of Apple TV.