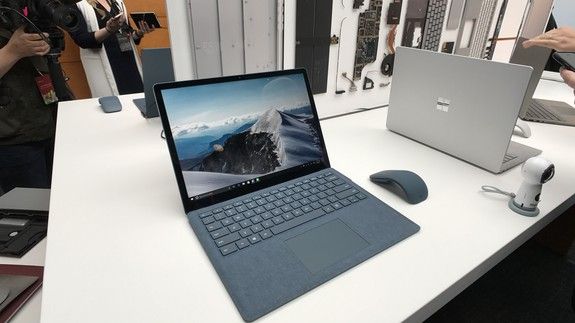 On Tuesday, Panos Panay, corporate vice president for Surface Computing at Microsoft Corp, unveiled a new Surface laptop, with a a new updated version of Windows 10 – Windows 10 S.
This new Surface laptop gets 13.5-inch and 14.5 hours of battery life, the weigh is 2.76 pounds and also features a fabric keyboard. And there are four colors available for this new device which including cobalt blue, burgundy. The new laptop will be on sale on June 15 with a starting price of $999 (£770).
This new version of Windows 10 intend to favor the students who just about to high schools, "We talk to a lot of them… they're asking for a laptop, they're asking for a Surface laptop … So we built a laptop, and it's beautiful." Panay said.
To get more introduction about this new Windows system, you can visit the associated website of Microsoft: www.microsoft.com/en-us/windows/windows-10-s.