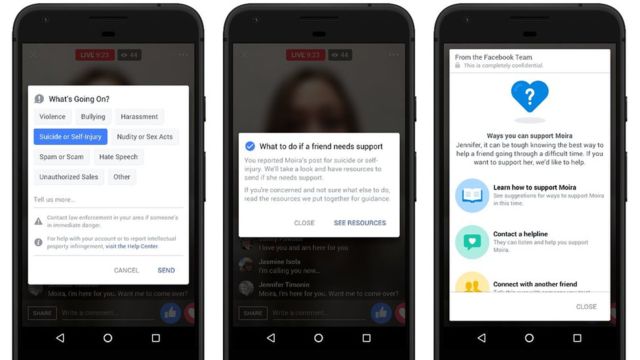 Facebook has started to take actions to prevent suicides via its artificial intelligence (AI) among their users.
According to the Facebook's announcement, they have developed algorithms that detecting the content related to suicides from the posts, comments, live-streaming feature and Messenger service, once the suspicious content are found, they will spot warning signs on the screen, what's more, after the Facebook's human review team confirm that it is a suicide, they will suggest some ways they can seek to help the user. And this tool now is only tested in the US.
As the world's largest social media network, the folder Mark Zuckerberg also hope that they can use algorithms to identify the content related to terrorists in the future.