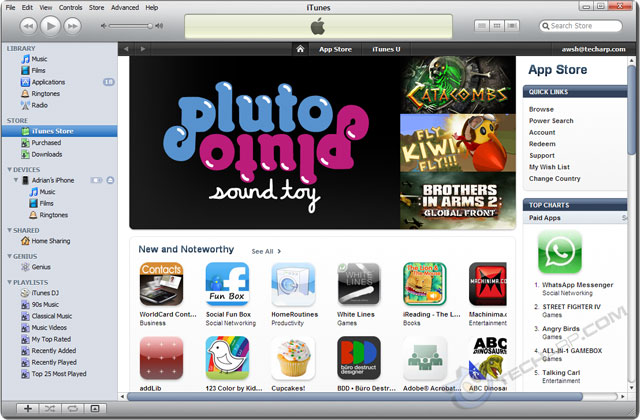 Today, Microsoft announced at the Build developer event that Apple is bringing its iTunes app to the Windows Store, and it will finally be available on the Windows Store by the end of this year.
Although iTunes is an app developed by Apple, it has already been available on the Windows based computer, but currently, it is not listed in the Windows Store and should be downloaded and installed additionally. And now, adding it to the Store will make it easier to be found and used by the Windows users. On the other hand, as one of the most searched for apps in Windows Store, it will also attract more customers to use the Windows 10 Store.
Microsoft sets a series of strict requirements for allowing the apps to be listed on the Windows store, and it is currently lacking many popular programs on the store such as Google Chrome and Spotify, and people may need to wait if they want to get more apps available on the Windows store.